Endangered Hummingbird Photos...
Is this the rarest Hummingbird in the World?
Endangered hummingbird photos showcase the beauty of several species vulnerable to extinction. The clock is ticking and mother earth will surely miss these gorgeous creatures if human kind fails to save them in time. Sadly, many more species are diminishing too quickly.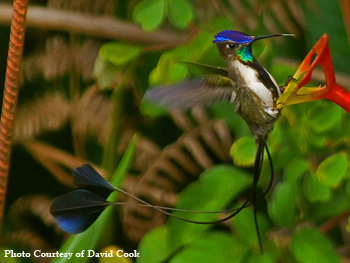 Is this the World's rarest Hummingbird?

The Spatuletail Hummingbird
(Colibri Admirable)
only exists in the Utcubamba Valley in Peru, and is Endangered due to threats from habitat loss.
Access David Cook's Flickr Photostream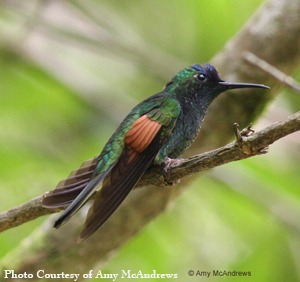 The Blue-capped Hummingbird
(Solibre Oaxaque) has a 20% chance of extinction within 20 years. It's habitat is Mexico. There are currently between 1000-2500 listed by "Birding International".





Access Amy McAndrew's flickr photostream.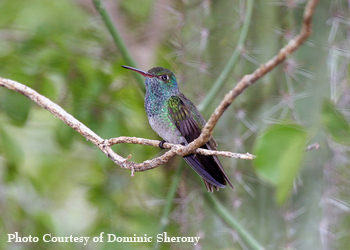 The Honduran Emerald Hummingbird
(Amazilia Hondurena) This bird is critically endangered and inhabits Honduras. Population estimate is believed to be between 50-250.



Access Dominic Sherony's flickr photostream.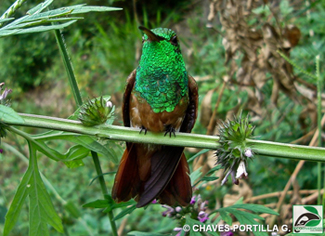 The Chestnut-bellied Hummingbird
(Amazilia Ventricastana) Columbia is the habitat and within 10 years this hummingbird faces a 50% chance of extinction.







If you would like to submit your photos of hummingbirds, we would love to see them. Visit our photo submission page.

Return from "Endangered Hummingbird Photos" to "Photography"

Go to a list of "Endangered Hummingbird Species"

Go to "Home Page"