Frog Water Fountain
COYNESD9262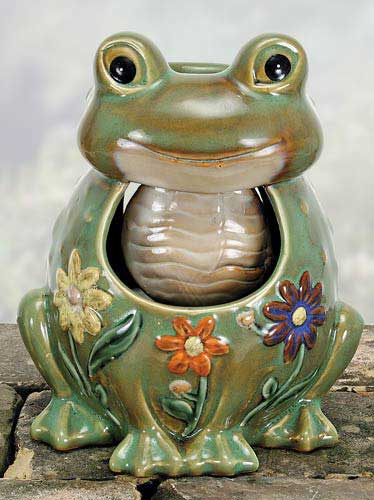 Frog Water Fountain
Features:
Glazed Porcelain Finish.

Two Speed Pump and On/Off Switch Included.

Dimensions: 5 1/2 inches x 6 1/2 inches x 10 inches.

Gift Boxed.
---
Price: $32.99
Fast Shipping!

Most orders leave our warehouse the same business day if orders are placed before 1:00 P.M. CST.
Please Note: Orders shipped via USPS (Priority Mail) usually ship the next day.

Recommended Products:

Hummingbird Guide

›
Gifts
› Wildbird Bird Feeder