Hummingbird Photos
.....add your best pics!

Anyone with a camera can take great hummingbird photos.
As with all wildlife photography, it is important to know your subject.
I enjoy taking hummingbird pictures at my feeders.
If you would like to submit your hummingbird photos, hummingbird pictures, hummingbird images we would love to see them. Visit our photo submission page.







For others, it helps to know where to find them because many birders like to travel to other states or countries in order to take different and exotic hummingbird pictures or hummingbird images.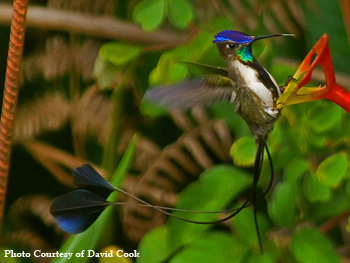 Its great to know how they sound, we can wait expectantly for their arrival. Where do they nest? (Many have taken beautiful hummingbird pictures of mother and babies.) What do they eat? Besides nectar, hummingbirds preen for insects (a spectacle to watch and photograph)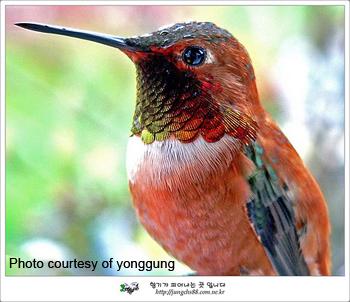 What are their habits? For example, how do you get hummingbird images of a bird that flaps it's wings 60 beats per second? Yes, it can take a little patience at first but it is so worthwhile to capture these beautiful tiny birds with iridescent feathers.




Hummingbirds don't like a camera flash and it can be so disappointing when they fly away. (Believe me I know!) One trick that I have learned is to adjust the exposure to compensate for the different lighting situations found outdoors. If you are a more serious or professional photographer, digiscoping ( a scope attached to a camera) allows for highly detailed close-ups.


Unfortunately, not all hummingbirds are plentiful, there is a growing number of species which are threatened to extinction.
We have gathered some beautiful photos of endangered hummingbirds.
Return to Hummingbird Guide Home

Go to " Photos of Endangered Hummingbird"
Go to "Share Your Hummingbird Pictures"