NEED SOME TIPS
by MartinaJ
(British Virgin Islands)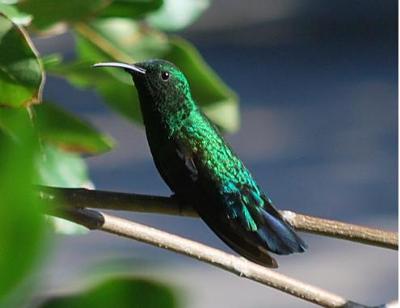 Hummingbird looking at me
Wow, I have been thinking about doing some research on how to take pictures of hummingbirds in flight and I found this site. Great site!
I work at a resort that has a paradise atmosphere. I see a lot of hummingbirds around and it is a joy to take picture of them. One evening, armed with my camera, I spent almost one hour taking pictures of this bird. I had to get the bird in the right spot - lighting etc.
Then he did his thing, sucking the nectar from the flowers. I got a few shots but my camera did not focus well. Have to learn that technique. If you have any tips to share, please contact me.