FTC Disclosure:  If you make a purchase via a link on this site, We may receive a small commission on the transaction - at no added cost to you. Thank you!
 Hummingbird Basic Feeders
This is our selection of hummingbird basic feeders. We add to it often, so check back to see our new additions.

Free Shipping Promotion!
FREE Shipping

on orders over $75.00

Use Promo Code:

freeship
Click Here for Our Customer Testimonials.
---
Featured New Product!

Everything You Need to Get Started!
Price When Purchased Separately: $55.00
Kit Price: $52.99
---
OUR MOST POPULAR, MOST DURABLE, EASIEST TO CLEAN:
THE DR JB's LINE OF HUMMINGBIRD FEEDERS!

NOW AVAILABLE!
OUR MOST POPULAR DR JB's FEEDER
IN LARGER CAPACITIES!

Our New 8 Port Feeders!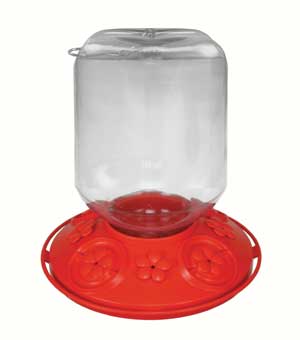 Dr JB's
48 oz. with
8 Feeding Ports
SE6038
Price $31.99
---
Dr JB's
80 oz. with
8 Feeding Ports
SE6037
Price $36.99
---
---
Already own a Dr. JB's Feeder!
Introducing: the "Dr JB's Switchable Feeder System" where you can purchase the bottle/jar only in the
32 oz., 48 oz. or 80 oz. size!
---
New Basic Feeders from Nature's Way
"So Real" Pink
Gravity Feeder
NWGFHF1

Price: $24.99
---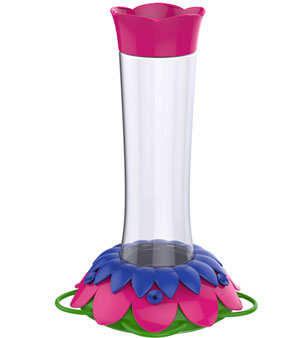 "So Real" Purple
Gravity Feeder
NWGFHF2

Price: $24.99
---
MORE HUMMINGBIRD BASIC FEEDERS: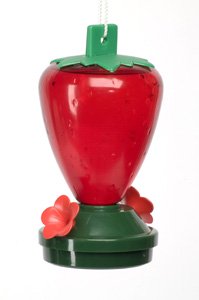 12 oz
Strawberry
Feeder
WL24120
 Price $13.99
---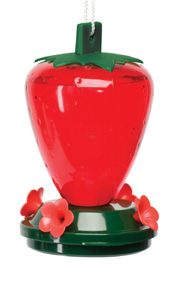 24 oz
Strawberry
Feeder
ARTLINE5555
Price $16.99
---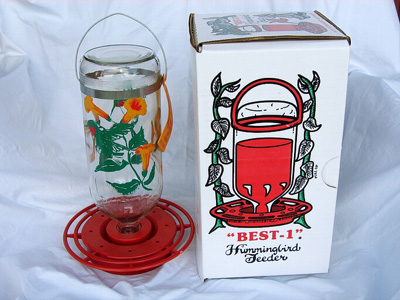 Original Best1
Feeder
BEST32HBGP

Price $27.99
---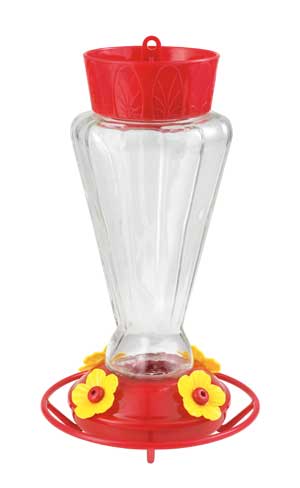 Royal
Feeder
HIATT38135
Price $33.99
---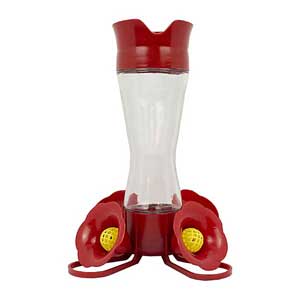 Pinch Waist Clear Glass
Feeder
PP203CPBN
Price $21.99
---
Pinch Waist Red Glass
Feeder
PP203CPBR
Price: $24.99
---
---