Hummingbird Decorative Feeders

Our Selection of Hummingbird Decorative Feeders is frequently expanding. Check back often to see our new additions and unusual choices. These feeders will add a bright and cheerful glimmer to to your hummingbird flower garden, deck, yard or window!
They come in all shapes, sizes, colors and made of various materials. We carry a line of feeders by popular top manufacturers such as Schrodt, Perky Pet, Hiatt, Natures Way, and Opus.

Shop Our Hummingbird Decorative Feeders Here:

Free Shipping Promotion!
FREE Shipping

on orders over $75.00

Use Promo Code:

freeship
Click Here for Our Customer Testimonials.
Featured Decorative Feeder!
Introduced in 2017!


Natures Way Garden Top-Fill Molton
Hummingbird Feeder
NWGHF5

Price: $35.99

---
Our Newest Decorative Feeder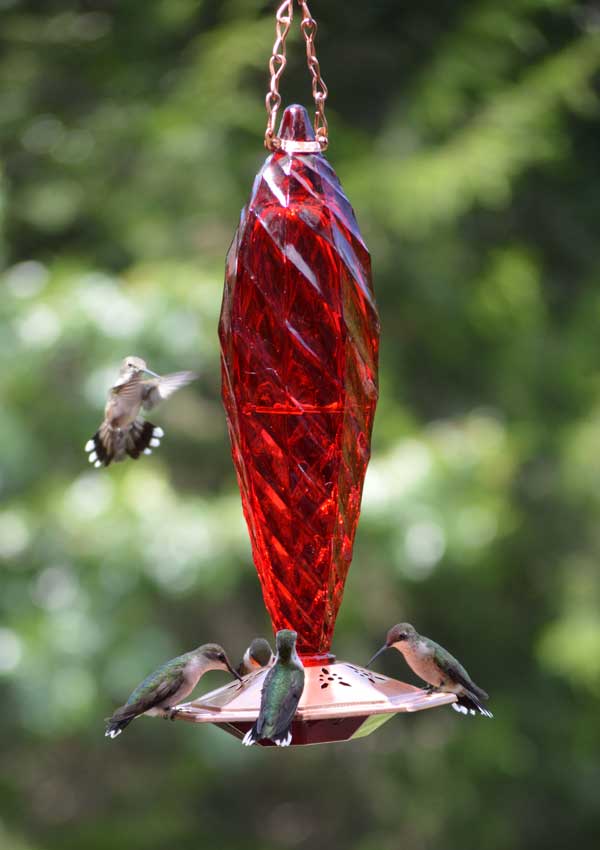 Crystal Spiral Hummingbird Feeder
with a 20 ounce capacity!

SE4003
Price: $49.99
---
Our Most Popular Decorative Feeders!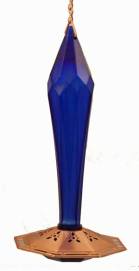 Faceted Cobalt 
Feeder
SE4002
Price: $39.99
---
Faceted Ruby 
Feeder
SE4000
Price: $39.99
---
Faceted Amethyst
  Feeder
SE4001
Price: $39.99
---
---
Beautiful Decorative Feeders
Introduced in 2017

Natures Way
Modern Top-Fill
Red Crackle Feeder
NWMHF4

Price: $35.99

More Info...

---
Natures Way
Illuminated Top-Fill
Feeder
NWGHF7

Price: $41.99
---
---
Natures Way
Garden Top-Fill
Molton Feeder
NWGHF5

Price: $35.99
---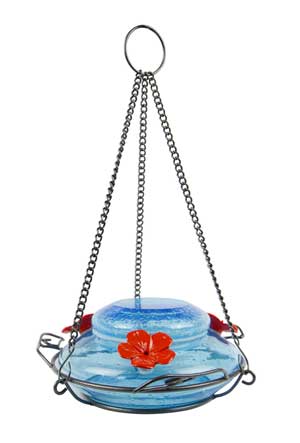 Natures Way
Garden Top-Fill
Mason Jar Blue Feeder
NWGHF9

Price: $35.99
---
---
Various Decorative Feeders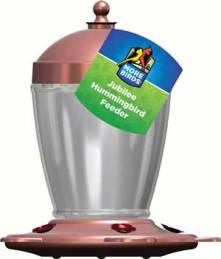 Jubilee
Hummingbird Feeder
CLASSIC33
Price: $29.99
---
Looking Glass
Feeder
OPUS8110
Price: $34.99

---
---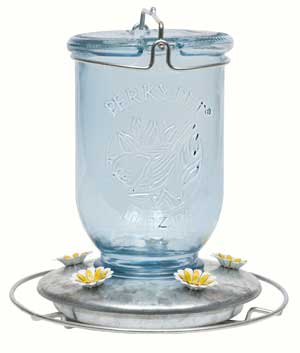 Blue Mason Jar
 Feeder
PP785
Price: $29.99
---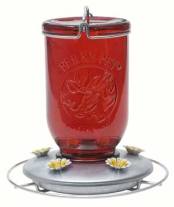 Red Mason Jar
 Feeder
PP786
Price: $29.99
---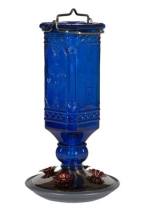 Blue Antique Bottle
 Feeder
PP8117
Price: $29.99
---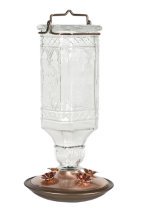 Clear Antique Bottle
 Feeder
PP8118
Price: $29.99
---
Red Antique Bottle
 Feeder
PP8119
Price: $29.99
---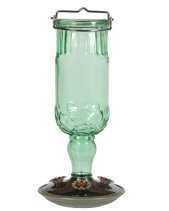 Green Antique Bottle
 Feeder
PP8120
Price: $29.99
---
Un-Etched Lanterns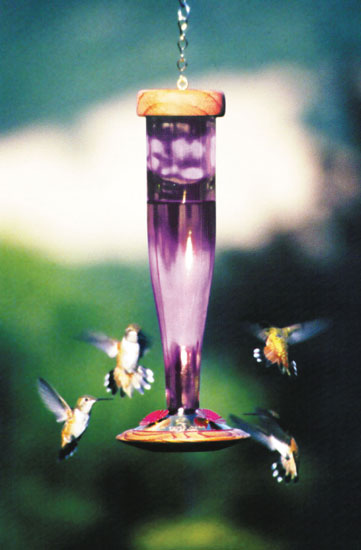 Amethyst Lantern
  Feeder 
SE4053
Price: $41.99
---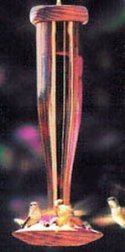 Ruby
Lantern Feeder
SE4050
Price: $41.99
---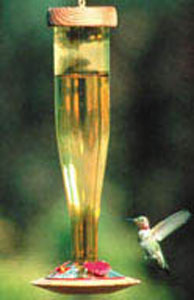 Gold
Lantern Feeder
SE4052
Price: $39.99
---
---
Cobalt Lantern
Feeder 
SR4055
Price: $44.99
---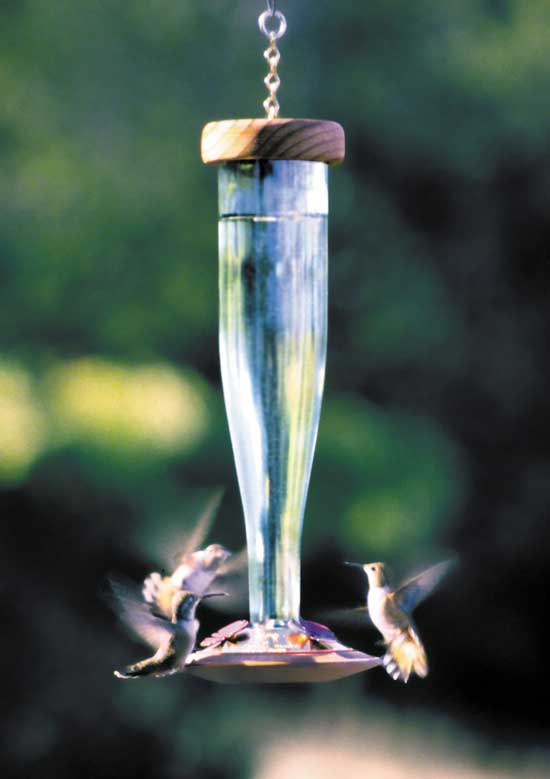 Crystal Lantern 
Feeder
SE4054
Price: $37.99
---
---
Etched Lanterns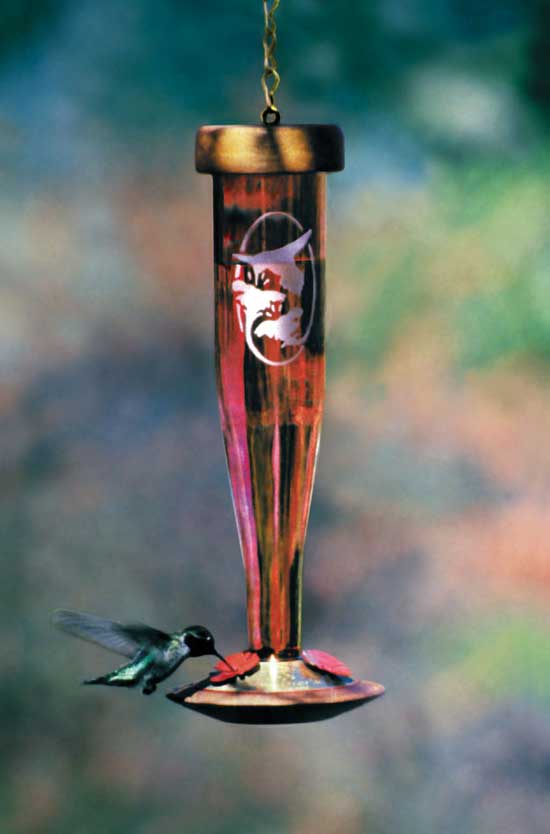 Ruby Etched
Lantern  Feeder
SE4058
Price: $44.99
---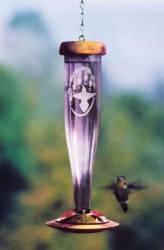 Amethyst Etched Lantern  Feeder
SE4057
Price: $44.99
---
Crystal Etched
Lantern Feeder
SE4056
Price: $39.99
---
---
Paradise Etched Lanterns

---
Theme Lanterns

---



Hummingbird Guide

›

Catalog

› Decorative Feeders


---