FTC Disclosure:  If you make a purchase via a link on this site, We may receive a small commission on the transaction - at no added cost to you. Thank you!
Birding Pocket Guides
The Birding Pocket Guides are handy at the cabin, in the garden or on a hike.
Keep this tabbed booklet close at hand. Based on Stan Tekiela's best-selling bird field guides and featuring birds of specific areas, the booklet is organized by color for quick and easy identification.
Narrow your choices by color, and view just a few birds at a time. The pocket-sized format is much easier to use than laminated foldouts, and the waterproof and tear-resistant pages help to make the book durable in the field.
AP34073
Price: $11.99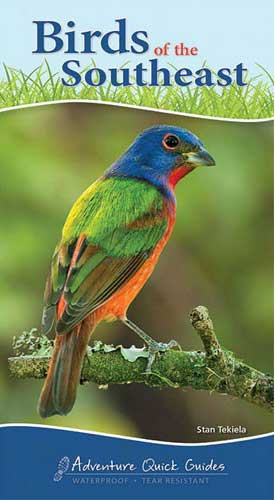 AP34080
Price: $11.99

---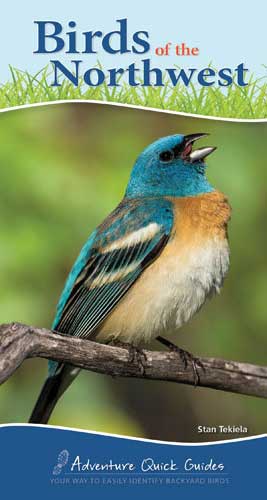 AP34110
Price: $11.99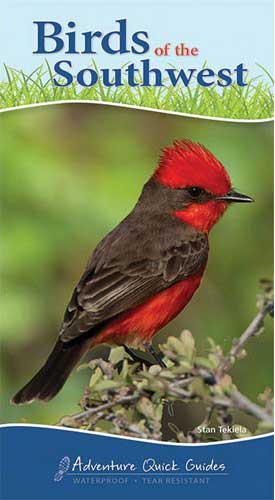 AP34103
Price: $11.99

---
AP34066
Price: $11.99
---
Birding Pocket Guides by James Kavanagh
Backyard Birds of North America is the ideal guide to help identify birds at a feeder or those in migration. Detailed illustrations highlight over 140 urban species. This lightweight guide provides instructions on attracting and feeding backyard birds. Created and printed in the USA, this guide is laminated for durability.

WFP1583557914
Price: $9.99
This beautifully illustrated guide to Hummingbirds highlights the males and females of 20 U.S. and Canadian species, their distribution maps and a few exotics from Mexico and Central America. Laminated for durability, this pocket guide is a source of information, ideal for field use by nature lovers of all ages.

WFP1583554647
Price: $9.99
---