FTC Disclosure:  If you make a purchase via a link on this site, We may receive a small commission on the transaction - at no added cost to you. Thank you!
Charles Baxter
by Charles Baxter
(Argyle, Texas, USA)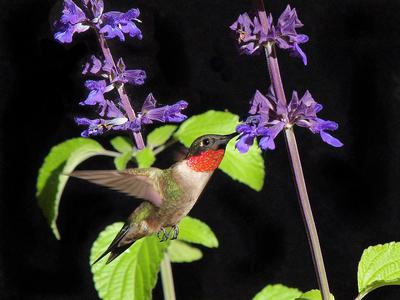 Planting of blue salvia in our garden was the right thing to do. The hummers in late April loved the blossom and the blooms provided a good place to pre-focus my Olympus E-30 DSLR. I used two strobes, 1/250th sec. exposure and around F10 aperture. Patience of course is still the main ingredient, wating for the occasional visits of the little birds.