OPEN!



Our Store is now OPEN again! 
For those of you who are first time visitors to our website, our store was temporarily closed due to COVID-19.
Stay safe and thank you for your patience and choosing
The Hummingbird Guide.
Charles Baxter
by Charles Baxter
(Argyle, Texas, USA)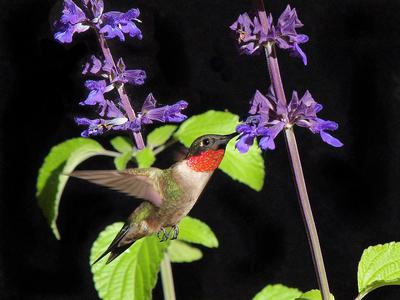 Planting of blue salvia in our garden was the right thing to do. The hummers in late April loved the blossom and the blooms provided a good place to pre-focus my Olympus E-30 DSLR. I used two strobes, 1/250th sec. exposure and around F10 aperture. Patience of course is still the main ingredient, wating for the occasional visits of the little birds.