COVID-19 ALERT: Unfortunately, stock of many items at our distributor is on backorder due to the pandemic and manufacturing issues. Their stock changes from day to day even hour to hour, so it is almost impossible to keep up with it. As a result, you may get a notification that your order is on backorder for a short time. We are very sorry for the inconvenience and thank you for your patience.
Stay safe and thank you for your patience and choosing
The Hummingbird Guide.
Chickadee Nest Box
Chickadee House
SESC1005C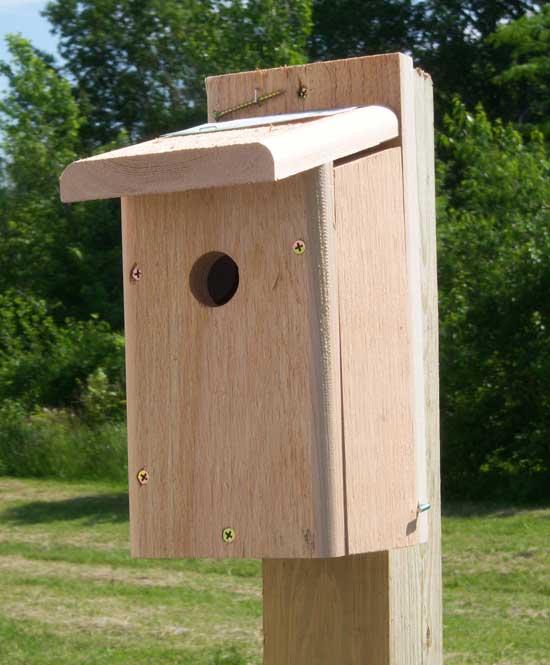 Chickadee Nest Box Features:
Built with the right size nesting cavity and entry hole for chickadees.

This bird house has an easy-to-open side for cleaning and access to mount our Hawk Eye Nature Cam to record the whole process from building a nest to the time when the youngsters fledge the nest.

Should be post mounted approximately 6 feet above the ground or back mount on a tree.

Entrance hole measures 1 1/8 inches.



---
Price: $38.00

Fast Shipping!

Most orders leave our warehouse within 1 to 2 business days!

---
Chickadee Nest Box
---