OPEN!



Our Store is now OPEN again! 
For those of you who are first time visitors to our website, our store was temporarily closed due to COVID-19.
Stay safe and thank you for your patience and choosing
The Hummingbird Guide.
Chickadee Nest Box
Chickadee House
SESC1005C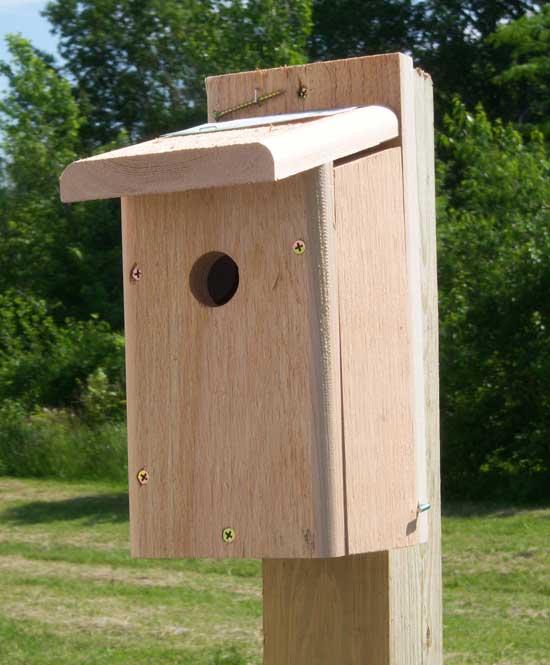 Chickadee Nest Box Features:
Built with the right size nesting cavity and entry hole for chickadees.

This bird house has an easy-to-open side for cleaning and access to mount our Hawk Eye Nature Cam to record the whole process from building a nest to the time when the youngsters fledge the nest.

Should be post mounted approximately 6 feet above the ground or back mount on a tree.

Entrance hole measures 1 1/8 inches.



---
Price: $38.00

Fast Shipping!

Most orders leave our warehouse within 1 to 2 business days!

---
Chickadee Nest Box
---