NOW AVAILABLE!
HUMMINGBIRD FACE MASKS!
We want our devoted "Hummingbird Enthusiasts"
to stay safe as caretakers of our beloved hummingbirds!
Order Your's Here!
Droll Yankees
Garden Pole

DYGP
This sturdy basic starter pole has a 1 in. diameter and is perfect for positioning bird feeders and plants just where you want them in your yard. Dependable, Droll Yankees construction will stand up to the toughest elements and keep this pole working for you, season after season.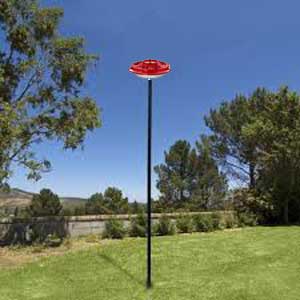 ---
Features:
---
Price: $41.99
Fast Shipping!

Most orders leave our warehouse within 1 to 2 business days!