Faceted Cobalt
Hummingbird Feeder
SE4002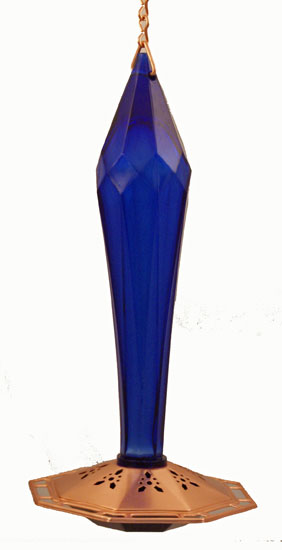 Faceted Cobalt Hummingbird Feeder.
Features:

Handcrafted blown glass nectar bottle.




Solid copper base with openwork feeding ports.




Integrated perch invites hummingbirds to sit and dine.




The faceted cobalt sunlit glow shines through floral pattern base.




6 oz. capacity.
---
Temporarily Out of Stock
Our Popular Feeder Through Our
Kitchen Window!
Fast Shipping!

Most orders leave our warehouse within 1 to 2 business days!

---
Faceted Cobalt Feeder
---
Your first paragraph ...