OPEN!



Our Store is now OPEN again! 
For those of you who are first time visitors to our website, our store was temporarily closed due to COVID-19.
Stay safe and thank you for your patience and choosing
The Hummingbird Guide.
Fliteline 30 OZ
Hummingbird Feeder 
SEBCO360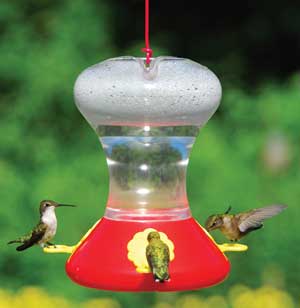 Fliteline 30OZ Hummingbird Feeder.
Features:

3 nectar stations with bee repellents and perches.

Flat top and snap apart base for easy filling, & easy to clean.

Pole mount or hang.

Generous 30 oz capacity.

Made in the USA.
---
Price: $14.99
Fast Shipping!

Most orders leave our warehouse within 1 to 2 business days!

---
Fliteline Feeder 30oz.
---