Hummingbird Lover Starter Kit
Hummingbird Lover
Starter Kit

HG1001
The Hummingbird Starter Kit includes everything you need to start attracting, feeding and enjoying hummingbirds!
Includes:

 The Dr. JB's hummingbird feeder which is said to be the best hummingbird feeder ever!
The "Nectar Protector" ant moat to keep those pesky ants away.
Pouch of hummingbird food with no dyes, no artificial sweeteners
The best set of cleaning brushes to keep your feeder clean and your hummingbirds healthy.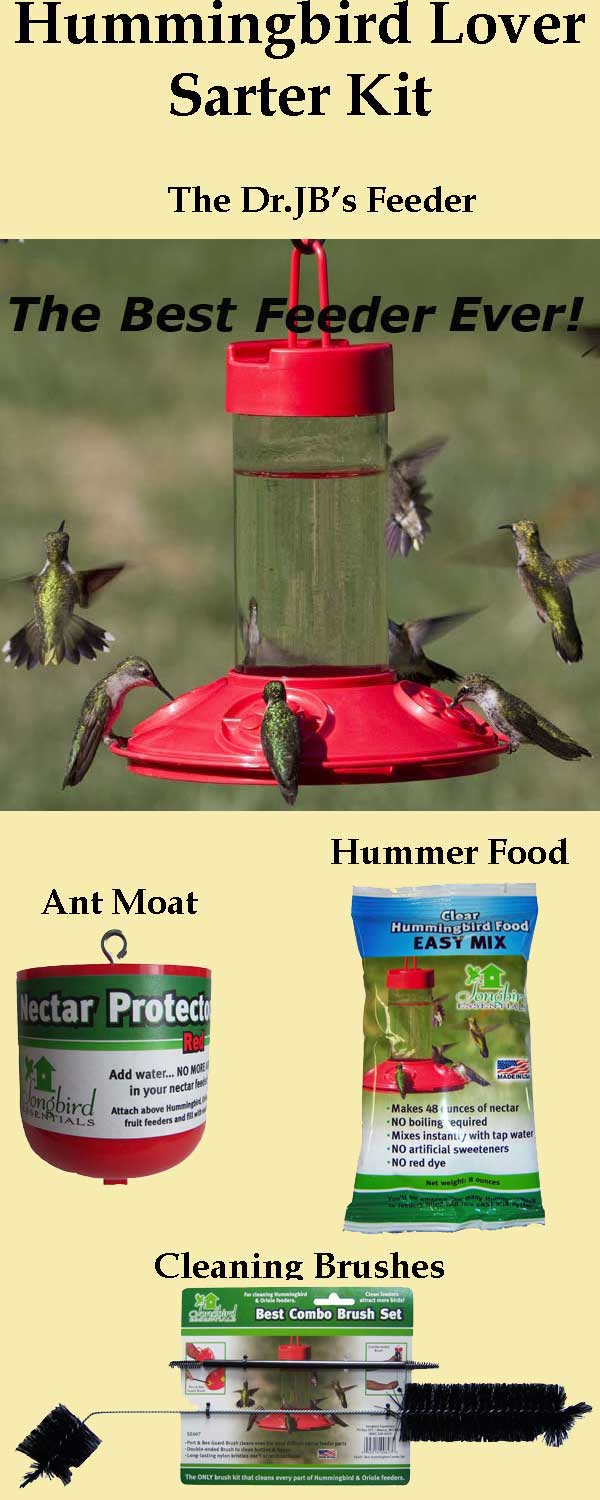 Makes a Great Gift!
Separate Purchase Price is $55.00
Kit Price: $52.99
My Review of the Dr.JB's Feeder.
---