NOW AVAILABLE!
HUMMINGBIRD FACE MASKS!
We want our devoted "Hummingbird Enthusiasts"
to stay safe as caretakers of our beloved hummingbirds!
Order Your's Here!
Hummy the hummer
by Melinda Bean
(San Antonio, Texas)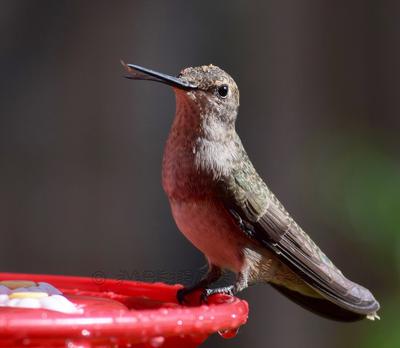 Deliciousness
We absolutely love our hummingbirds. They are spoiled and I tell myself that in exchange for food and shelter hummy gives me beautiful poses. This hummingbird is the highlight of my day!!!!