COVID-19 ALERT: Unfortunately, stock of many items at our distributor is on backorder due to the pandemic and manufacturing issues. Their stock changes from day to day even hour to hour, so it is almost impossible to keep up with it. As a result, you may get a notification that your order is on backorder for a short time. We are very sorry for the inconvenience and thank you for your patience.
Stay safe and thank you for your patience and choosing
The Hummingbird Guide.
Hummy the hummer
by Melinda Bean
(San Antonio, Texas)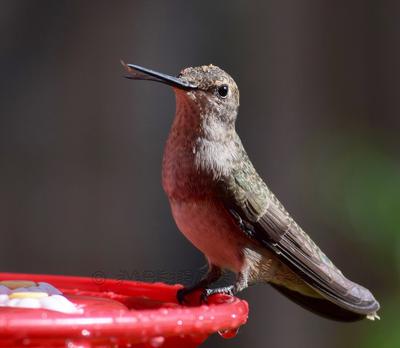 Deliciousness
We absolutely love our hummingbirds. They are spoiled and I tell myself that in exchange for food and shelter hummy gives me beautiful poses. This hummingbird is the highlight of my day!!!!