COVID-19 ALERT: Unfortunately, stock of many items at our distributor is on backorder due to the pandemic and manufacturing issues. Their stock changes from day to day even hour to hour, so it is almost impossible to keep up with it. As a result, you may get a notification that your order is on backorder for a short time. We are very sorry for the inconvenience and thank you for your patience.
Stay safe and thank you for your patience and choosing
The Hummingbird Guide.
HummZinger Ultra
Tray Hummingbird Feeder  ASPECTS367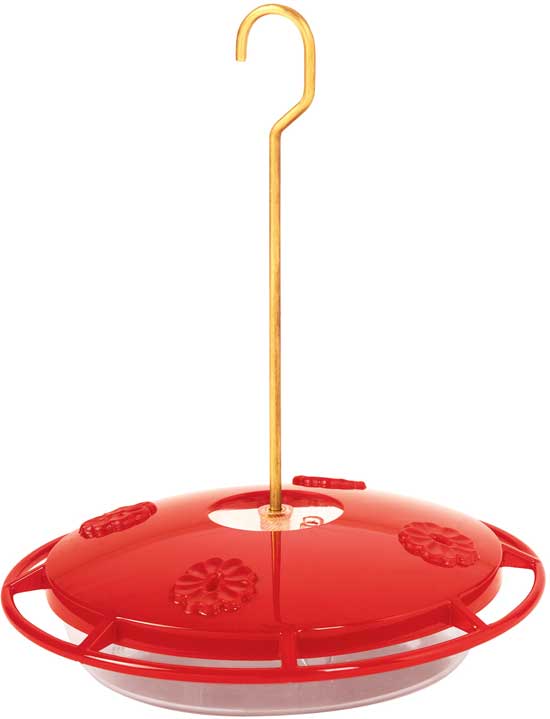 HummZinger Ultra Tray Hummingbird Feeder.
Features:
The unique Nectar-Guard tips prohibit entry from flying insects while allowing unrestricted feeding by hummingbirds.

The bright red cover attracts hummers from a distance and removes easily so the bowl can be cleaned quickly and thoroughly.

Polycarbonate construction enables a Lifetime Guarantee.

An integrated wrap-around perch encourages the birds to sit and stay awhile.

Built-in ant moat. Easy cleaning and filling.

Hang or post mount. Raised flowers divert rain.

Drip and leak proof. 12 oz. capacity.
See my personal HummZinger Ultra Feeder Review.


---
Price: $29.99

Fast Shipping!

Most orders leave our warehouse within 1 to 2 business days!

---
HummZinger Ultra Tray Feeder
---