COVID-19 ALERT: Unfortunately, stock of many items at our distributor is on backorder due to the pandemic and manufacturing issues. Their stock changes from day to day even hour to hour, so it is almost impossible to keep up with it. As a result, you may get a notification that your order is on backorder for a short time. We are very sorry for the inconvenience and thank you for your patience.
Stay safe and thank you for your patience and choosing
The Hummingbird Guide.
Jewel Box Window
Hummingbird Feeder 

ASPECTS407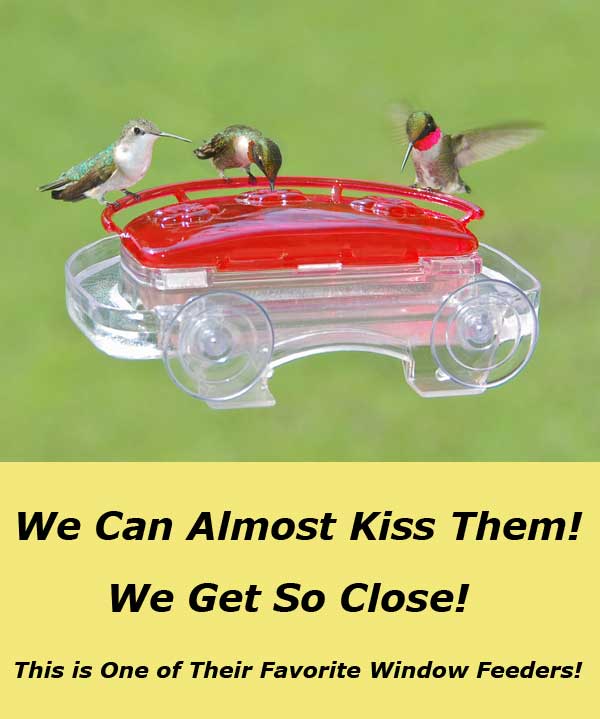 Jewel Box Window Hummingbird Feeder Features:

Hinged lid allows for easy nectar filling as well as cleaning.
Includes a detachable Ant Moat.
High View Perch.
3 Feeding Stations.
Lifetime Guarantee.
Made in USA.
See my "Jewel Box" Window Feeder Review.

---
Reg. Price: $30.99
See Customer Reviews
Fast Shipping!

Most orders leave our warehouse within 1 to 2 business days!

---
Customer Reviews:

By John S. on May 9, 2015:
The feeder is a present for my wife on Mother's day, but I am certain she will love it.  As for the process, it worked exactly as expected.  The package was delivered earlier than required and was well packaged and the product is great.  Keep up the good work.
---
Jewel Box Window Hummingbird Feeder
---