COVID-19 ALERT: Unfortunately, stock of many items at our distributor is on backorder due to the pandemic and manufacturing issues. Their stock changes from day to day even hour to hour, so it is almost impossible to keep up with it. As a result, you may get a notification that your order is on backorder for a short time. We are very sorry for the inconvenience and thank you for your patience.
Stay safe and thank you for your patience and choosing
The Hummingbird Guide.
So Real Pink
Gravity Hummingbird Feeder
NWGFHF1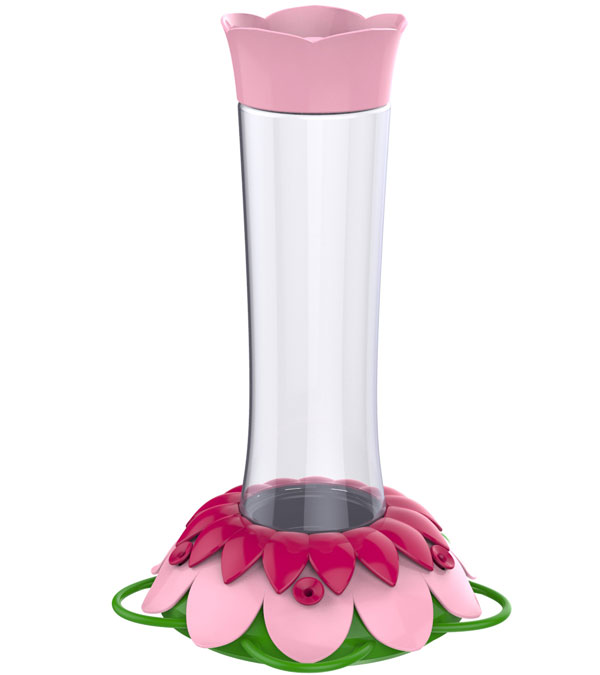 So Real Pink Gravity 
Hummingbird Feeder Features:

Unique design creates an easy-to-use hummingbird feeder combined with a one-of-a-kind look that will be a favorite for both you and the hummingbirds!
Five feeding ports attract multiple hummingbirds
Five built-in perches enables hummingbirds to perch while feeding
Built-in ant moat deters unwanted pests from reaching the nectar
Easy Fill & Clean™design; two-part base system and removable flower petals allow for a more thorough cleaning
Dimensions: Feeder 11"H x 7"W x 7"D
Capacity: up to 20 oz

---
Price: $16.99

Fast Shipping!

Most orders leave our warehouse within 1 to 2 business days!

---
So Real Pink Gravity Feeder
---