Soda Bottle Recycler Hummingbird Feeder
Soda Bottle Recycler
Hummingbird Feeder
WP18113

Recycle your soda or water bottles and turn them into hummingbird feeders with this kit.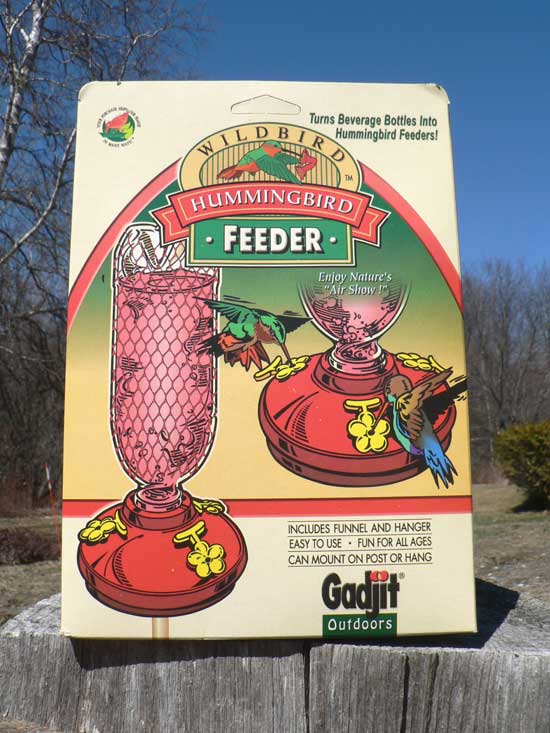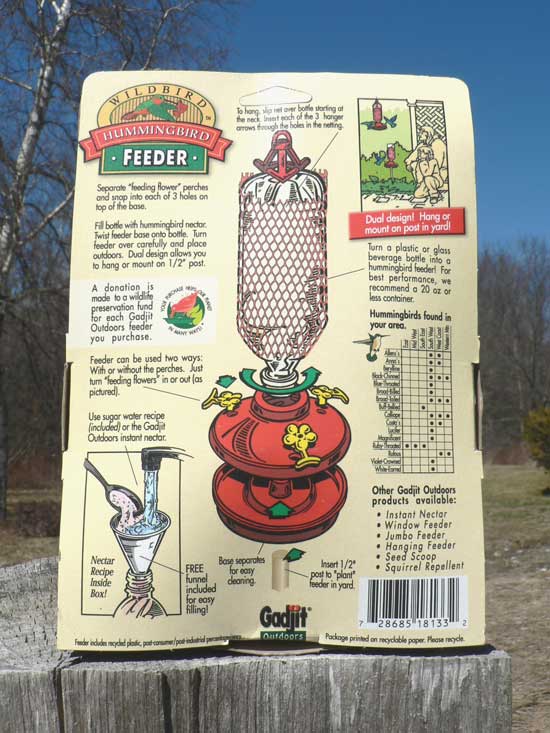 Turn a soda bottle or water bottle into a hummingbird feeder.
You can mount it on a post or hang it.

Includes:
Separate feeding flower perches that snap into each of three holes on top of the base




Net to secure the soda bottle,




Three prong hanger that attaches to the net for secure handling,




Funnel for easy filling.
Price: $9.99

Fast Shipping!

Most orders leave our warehouse within 1 to 2 business days!

---