FTC Disclosure:  If you make a purchase via a link on this site, We may receive a small commission on the transaction - at no added cost to you. Thank you!
The chicks are gone
by Debi adams
(Phoenix, Az)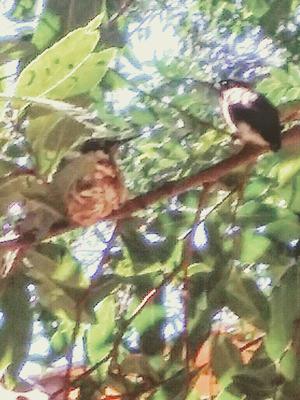 One chick out
I noticed a nest in the tree where I live in phx Az. There was a female Anna's sitting on her eggs. I went out of town for a couple weeks. When I returned two chicks had hatched. I kept as close of watch that I could. One morning one of the chicks left the nest and was standing next to it. The other must have followed. In a few days they were gone. Nothing but an empty nest. They are still around. I see them at my feeders. I hope they stay, it will be interesting watching them grow.
Join in and write your own page! It's easy to do. How? Simply click here to return to Your Hummingbird Stories.