18 Inch Squirrel Snap On Pole Baffle
18 Inch Squirrel Defeater
Snap On Pole Baffle

SESQ86
The 18 Inch Squirrel Defeater Snap On Pole Baffle when properly installed is highly effective in preventing squirrels and other predators from raiding seeds or nectar, damaging feeders and houses, or harming your birds.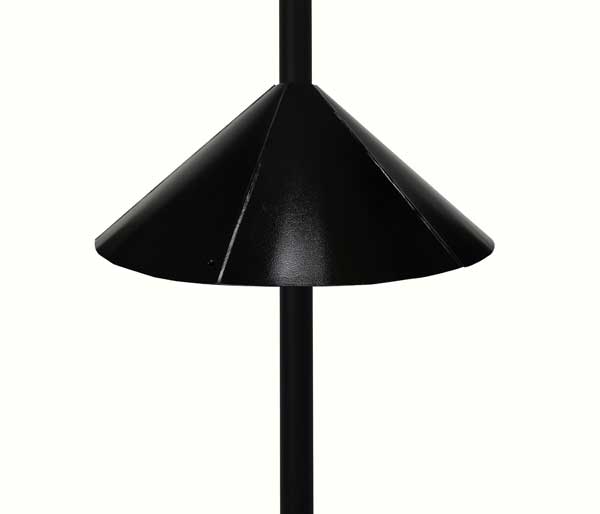 These cone-shaped baffles feature a Snap-On component that allow for them to install and adjust to fit poles without having to remove the bird feeder from the pole or hanger. 

They may be mounted above or under feeders and houses. 

Made from UV protected, weather durable, long-lasting powder coated metal. 

These baffles are extremely easy to use and adjust to fit poles .5 inch to 1.375 inches in diameter.




7 inches (H) X 18 inches (D)
---
Price: $29.99
---
Fast Shipping!

Most orders leave our warehouse within 1 to 2 business days!