OPEN!



Our Store is now OPEN again! 
For those of you who are first time visitors to our website, our store was temporarily closed due to COVID-19.
Stay safe and thank you for your patience and choosing
The Hummingbird Guide.
BirdCam Pro
WINGBCPRO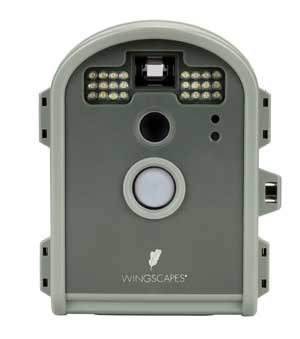 Features:
The BirdCam Pro is a weatherproof, motion-activated, digital camera that takes crystal-clear photos and videos of wildlife.

It is an 8 MP camera that includes an adjustable flash for nighttime photos and videos.


A timelapse setting for recording non-animal subjects like weather, plants, or construction.

It features a 2 inch color preview screen and can also send images directly to your computer with an optional Wi-Fi SD card.
---
Discontinued
We Recommend the Hawk Eye HD Nature Cam.

---
Fast Shipping!

Most orders leave our warehouse within 1 to 2 business days!

Recommended Accessories:
Camera Power Adapter:


Wingscapes Camera Indoor A/C Power Adapter lets you power the BirdCam, TimelapseCam 8.0 and our other cameras from a regular, indoor outlet.
---
Wingscapes Birdcam Pro
---