FTC Disclosure:  If you make a purchase via a link on this site, We may receive a small commission on the transaction - at no added cost to you. Thank you!
Birds by State
Field Guides
Birds by State Field Guides are easy guides to learning about the birds that populate individual states of the U.S.
Learn about and identify birds using Stan Tekiela's state-specific field guide. The full-page, color photos are incomparable and include insets of winter plumage, color morphs and more.
Plus, with the easy-to-use format, you don't need to know a bird's name or classification in order to easily find it in the book. Organized by color for ease of use.
Full-page photographs present the species as you'll see them in nature, and a "compare" feature helps you to decide between look-alikes.
Using these field guides are a real pleasure. It's a great way for anyone to learn about the birds in your state.
All Field Guides Are $19.99
AP31515
---
AP30150
---
AP32611
---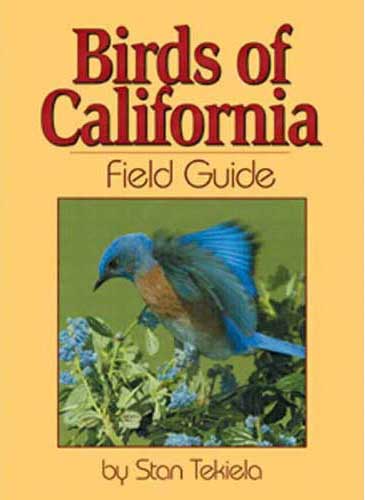 AP30310
---
AP50820
---
All Field Guides Are $19.99
AP61935
---
AP50653
---
AP61478
---
AP30181
---
AP61744
---
All Field Guides Are $19.99
AP61904
---
AP61928
---
AP61348
---
AP61966
---
AP32437
---
All Field Guides Are $19.99
AP61461
---
AP31201
---
AP61881
---
AP39009
---
AP38972
---
All Field Guides Are $19.99
AP50858
---
AP30976
---
AP30174
---
AP36404
---
AP61898
---
All Field Guides Are $19.99
AP51964
---
AP50912
---
AP50684
---
AP51926
---
AP39610
---
All Field Guides Are $19.99
AP61331
---
AP61317
---
AP50882
---
AP30327
---
AP50622
---
All Field Guides Are $19.99
AP30198
---
AP52022
---
AP61300
---
AP30709
---
AP39559
---
All Field Guides Are $19.99
AP37258