FTC Disclosure:  If you make a purchase via a link on this site, We may receive a small commission on the transaction - at no added cost to you. Thank you!
Butterfly World Park... featuring

"Jewels of the World Aviary"
Unfortunately, "Butterfly World Park" no longer has the hummingbird aviary.
We will post if there is any change to the status.
Butterfly World Park featuring "Jewels of the World Aviary" is a wonderful family attraction with the country's largest free-flight hummingbird aviary.
I personally believe in encouraging children to experience nature firsthand.
I like to think that partially as a result, my daughter Sarah and her husband Rodrigue have become research scientists.
Speaking of a child's appreciation for nature, the founder Ronald Boender loved butterflies as a child.
He describes Butterfly World as his first love and hobby gone wild.
Today, Ronald presides over 10 acres of aviaries and botanical gardens, a butterfly farm and research facility that make up the attraction.
Located in Coconut Creek, only 30 minutes from downtown Ft. Lauderdale, Butterfly World is a magical escape from the urban surroundings.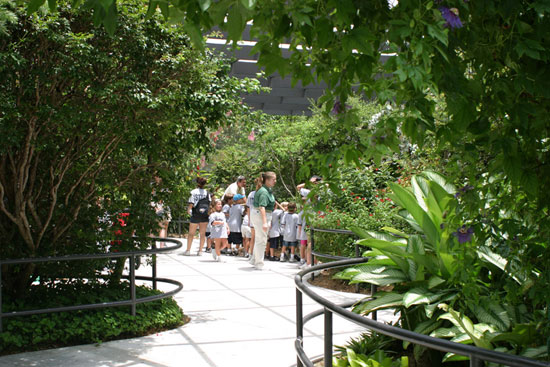 To the soft sound of classical music, you enter right into a spectacular rainforest with thousands of exotic butterflies, hummingbirds, and other birds.
Navigating easily through the attractions you will reach "The Wings of World Secret Garden" where you will see the Streamertail Hummingbirds of Jamaica.
On your trek to "The Jewels of the World Aviary" of hummingbirds, you must first cross the "Swinging Suspension Bridge", which is a lot of fun for kids who can easily make it swing and bounce. Once across, you will be entertained by the Macaws (a common parrot), before you enter into the Jewels of the World Hummingbird Aviary.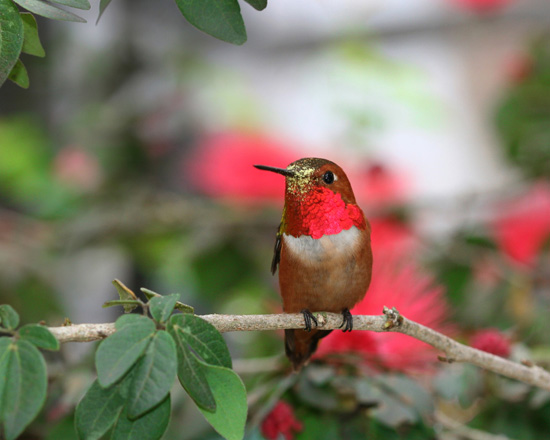 Male Rufous Hummingbird at Butterfly World


In this flower filled habitat, you'll see many species of hummingbirds flitting about. Children love to watch the tiny, colorful hummingbirds hovering at the beautiful blooms.
Enjoy the unique hummingbirds observed in a natural habitat and this intimate family experience with the natural world.

Sparkling New Baby Hummingbirds at
Butterfly World Park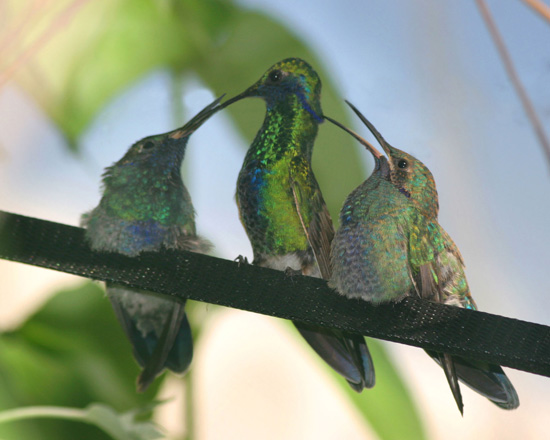 Visit other areas of the park and expect to see a butterfly or.......... many, land on your children's faces as they laugh joyfully.  Witness the miracle of metamorphosis that begins in the Butterfly Farm and Lab Encounter, where you can see some of the hundreds of caterpillars growing everyday in the Butterfly Farm! Behind the glass are butterfly eggs and larva in different stages of growth.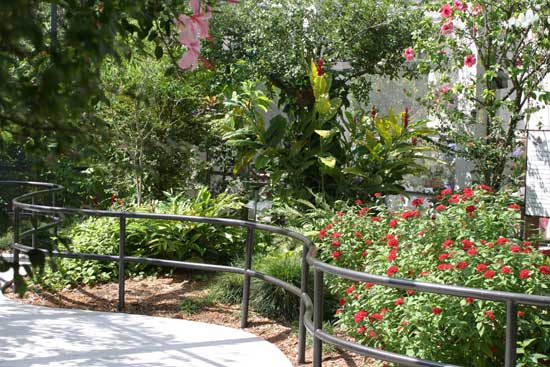 A Few of the Hummingbirds at the Aviary
including some rare exotic species.

| | |
| --- | --- |
| Amazilia Emerald Hummingbird | |
| | |
| --- | --- |
| Green-tailed Trainbearer Hummingbird | Sparkling Violet Ear Hummingbird |
At Butterfly World........
The Whole Family Will Have Some Great Fun!!

To go to their website:

Located in Tradewinds Park
3600 W. Sample Road
Coconut Creek, FL 33073
Phone: 954-977-4400

---