OPEN!



Our Store is now OPEN again! 
For those of you who are first time visitors to our website, our store was temporarily closed due to COVID-19.
Stay safe and thank you for your patience and choosing
The Hummingbird Guide.
Clear Nectar Protector
SE610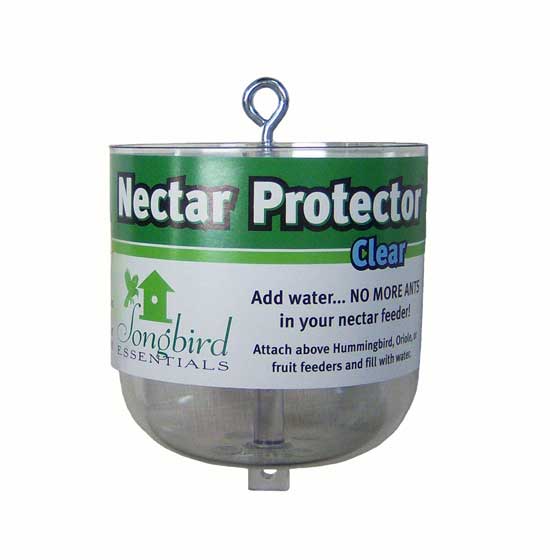 Clear Nectar Protector.
How it Works:
Hang the "Nectar Protector" (Ant Moat) where you would normally hang your hummingbird feeder.

Hang your feeder from the bottom of the "Nectar Protector".

Fill the "Nectar Protector" with water



Now crawling insects, especially ants since they are attracted to sugar, cannot get to your feeder because Ants Can't Swim!
Features:
This ant deterrent holds 300% more than the next largest competitor.

Easy to clean concave bowl.

Less maintenance as it holds 3 times more!

Strong - holds even the largest feeders!.

Clear - to see the water level.

---
Price: $8.99
Fast Shipping!

Most orders leave our warehouse within 1 to 2 business days!

---
Clear Nectar Protector
---