COVID-19 ALERT: Unfortunately, stock of many items at our distributor is on backorder due to the pandemic and manufacturing issues. Their stock changes from day to day even hour to hour, so it is almost impossible to keep up with it. As a result, you may get a notification that your order is on backorder for a short time. We are very sorry for the inconvenience and thank you for your patience.
Stay safe and thank you for your patience and choosing
The Hummingbird Guide.
Cobalt Lantern
Hummingbird Feeder
SE4055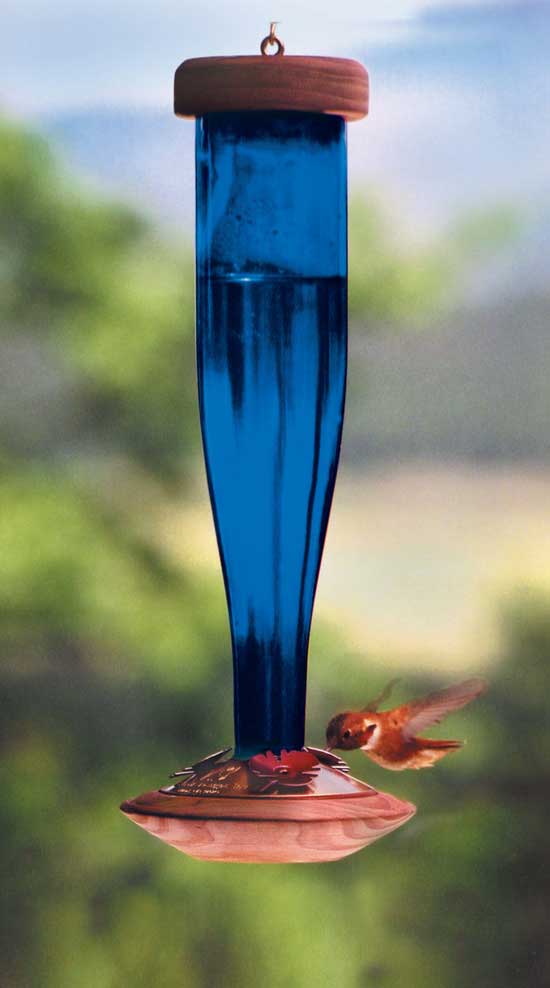 Cobalt Lantern Hummingbird Feeder.
Features:

Artfully simple, these non-etched jewels create a sleek, contemporary look in any outdoor garden setting.




Recycled redwood & copper base with ruby flower feeding ports.




Integrated perch invites hummingbirds to sit and dine.




The shimmering, kiln-fired recycled glass has an irridescent sheen.
---
Price: $44.99
Fast Shipping!

Most orders leave our warehouse within 1 to 2 business days!

---
Cobalt Lantern Feeder
---