OPEN!



Our Store is now OPEN again! 
For those of you who are first time visitors to our website, our store was temporarily closed due to COVID-19.
Stay safe and thank you for your patience and choosing
The Hummingbird Guide.
Cobalt Lantern
Hummingbird Feeder
SE4055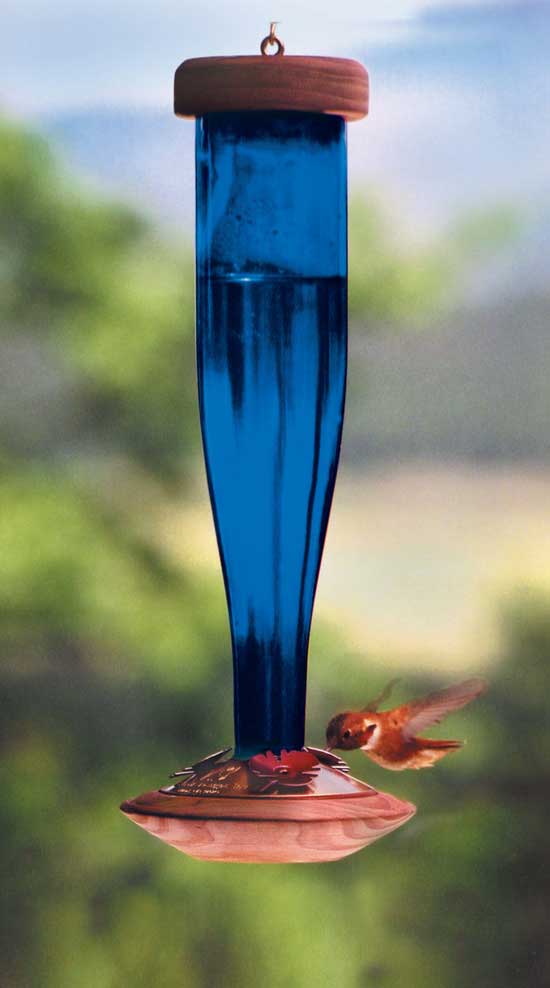 Cobalt Lantern Hummingbird Feeder.
Features:

Artfully simple, these non-etched jewels create a sleek, contemporary look in any outdoor garden setting.




Recycled redwood & copper base with ruby flower feeding ports.




Integrated perch invites hummingbirds to sit and dine.




The shimmering, kiln-fired recycled glass has an irridescent sheen.
---
Price: $44.99
Fast Shipping!

Most orders leave our warehouse within 1 to 2 business days!

---
Cobalt Lantern Feeder
---