NOW AVAILABLE!
HUMMINGBIRD FACE MASKS!
We want our devoted "Hummingbird Enthusiasts"
to stay safe as caretakers of our beloved hummingbirds!
Order Your's Here!
Cobalt Lantern
Hummingbird Feeder
SE4055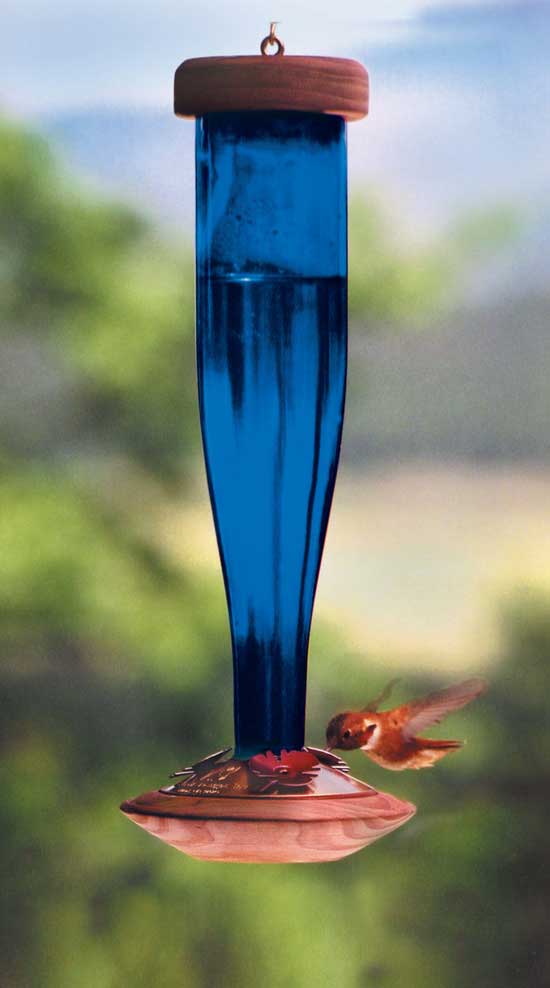 Cobalt Lantern Hummingbird Feeder.
Features:

Artfully simple, these non-etched jewels create a sleek, contemporary look in any outdoor garden setting.




Recycled redwood & copper base with ruby flower feeding ports.




Integrated perch invites hummingbirds to sit and dine.




The shimmering, kiln-fired recycled glass has an irridescent sheen.
---
Price: $44.99
Fast Shipping!

Most orders leave our warehouse within 1 to 2 business days!

---
Cobalt Lantern Feeder
---