OPEN!



Our Store is now OPEN again! 
For those of you who are first time visitors to our website, our store was temporarily closed due to COVID-19.
Stay safe and thank you for your patience and choosing
The Hummingbird Guide.
Coming in for a landing
by Kristin Cramer
(Lakewood, CA USA)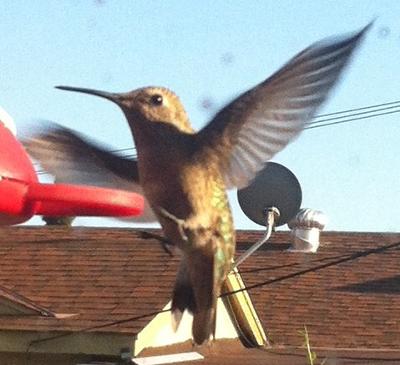 I was just hanging out in my garage. We have a window that we can see the feeder through. I noticed this little gal coming in and thought I'd snap a picture with my iPhone. She seemed not to care and to be watching me get closer to the window to get a few more. Then all of the sudden, she flew off and then right back onto the feeder. I happened to catch her right as she landed back onto it. I think it's pretty good for an iPhone pic.