OPEN!



Our Store is now OPEN again! 
For those of you who are first time visitors to our website, our store was temporarily closed due to COVID-19.
Stay safe and thank you for your patience and choosing
The Hummingbird Guide.
Copper Hummingbird Swing
SEHHHUMS

Place this copper hummingbird swing near a feeder or nectar-rich flowering plant and hummingbirds will use the swing as a territorial perch to watch over their food source.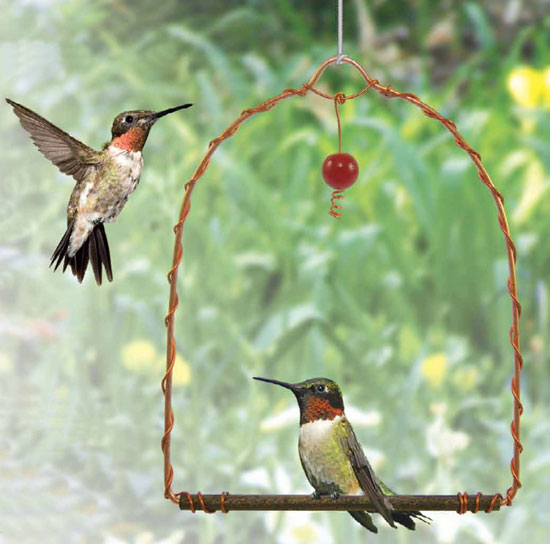 Watch these popular hummingbird swings in action now!
Features:

Yes! A swing for hummingbirds!
Hummingbirds are territorial and will use this swing as a perch to watch over their food source.
Simply place this swing near hummer feeders and enjoy watching them sit and swing.
Red glass bead dangler attracts birds.
Copper finish, 5-1/2 x 1/4 x 7 inches tall.
---
Price: $13.99

Fast Shipping!

Most orders leave our warehouse within 1 to 2 business days!

---
Copper Hummingbird Swing
---