NOW AVAILABLE!
HUMMINGBIRD FACE MASKS!
We want our devoted "Hummingbird Enthusiasts"
to stay safe as caretakers of our beloved hummingbirds!
Order Your's Here!
Copper Hummingbird Swing
SEHHHUMS

Place this copper hummingbird swing near a feeder or nectar-rich flowering plant and hummingbirds will use the swing as a territorial perch to watch over their food source.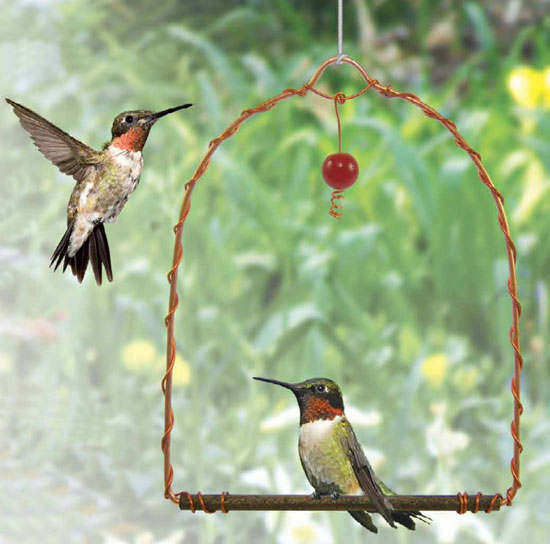 Watch these popular hummingbird swings in action now!
Features:

Yes! A swing for hummingbirds!
Hummingbirds are territorial and will use this swing as a perch to watch over their food source.
Simply place this swing near hummer feeders and enjoy watching them sit and swing.
Red glass bead dangler attracts birds.
Copper finish, 5-1/2 x 1/4 x 7 inches tall.
---
Price: $13.99

Fast Shipping!

Most orders leave our warehouse within 1 to 2 business days!

---