COVID-19 ALERT: Unfortunately, stock of many items at our distributor is on backorder due to the pandemic and manufacturing issues. Their stock changes from day to day even hour to hour, so it is almost impossible to keep up with it. As a result, you may get a notification that your order is on backorder for a short time. We are very sorry for the inconvenience and thank you for your patience.
Stay safe and thank you for your patience and choosing
The Hummingbird Guide.
Copper Ivy Wand
Hummingbird Feeder SEHHWAND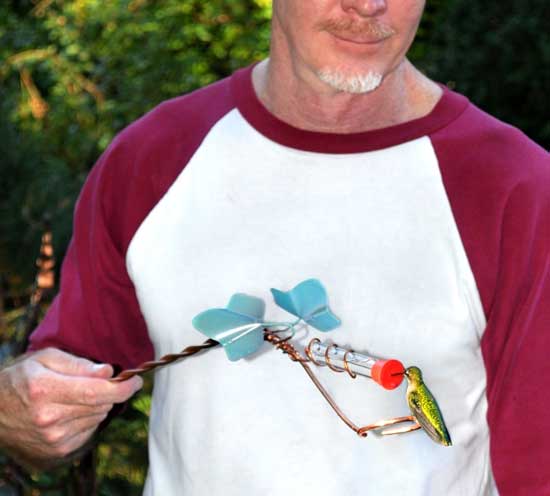 Copper Ivy Wand Hummingbird Feeder - SEHHWAND
Features:
Having a hummingbird land on your Wand just inches from your face is truly a thrill!
Hang it out with your other feeders and when you want to use it, take all your feeders down and hold the Wand in the same area.
In minutes, you'll have a hummer land and get up close and personal with you.
Similar to Whimsy Wand, except featuring ivy and no red glass bead.
---
Price: $20.99
Fast Shipping!

Most orders leave our warehouse within 1 to 2 business days!

---
Copper Ivy Wand Hummingbird Feeder
---