Garnet Hummingbird Feeder
Garnet
Hummingbird Feeder
20 oz
CLASSIC36

This Garnet Hummingbird Feeder features a glass bottle and a built in ant moat with a 20 ounce capacity.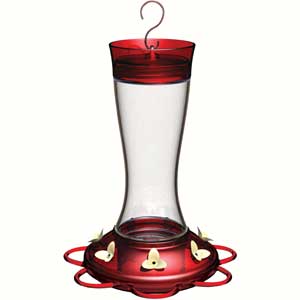 Garnet Hummingbird Feeder Features:


Glass bottle with built in ant moat.
Wide mouth bottle is easy to fill and clean.
20 oz. capacity.
---
Price: $29.99

Fast Shipping!

Most orders leave our warehouse within 1 to 2 business days!

---