Green/Blue Lunalite Bell Feeder
Green/Blue LunaLite Bell
Hummingbird Feeder
EV3503GB

The Green/Blue LunaLite Bell Hummingbird Feeder is a beautiful touch of glass yard art that will draw the eye of hummingbirds and onlookers alike. 

Each hummingbird feeder is hand-blown so no two are exactly alike, and has easy to use, top-filled design. 

At night, the solar activated LED automatically lights up for you to enjoy at night.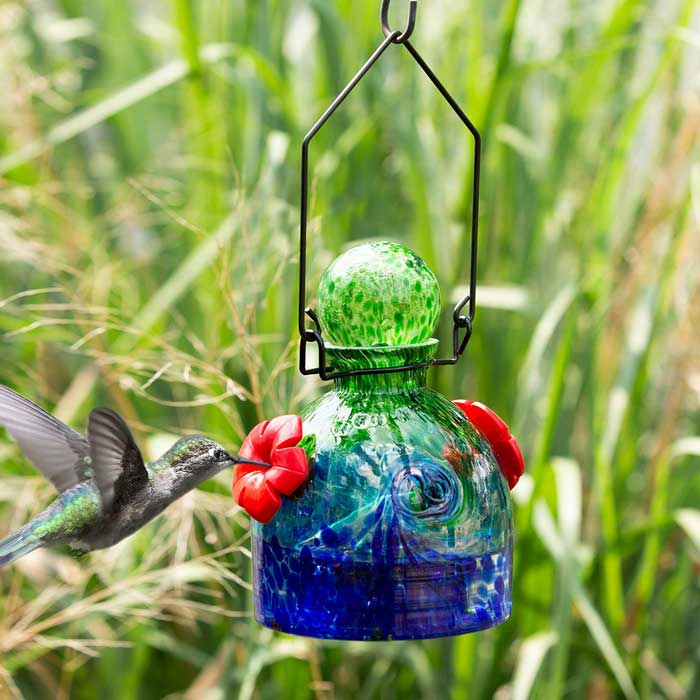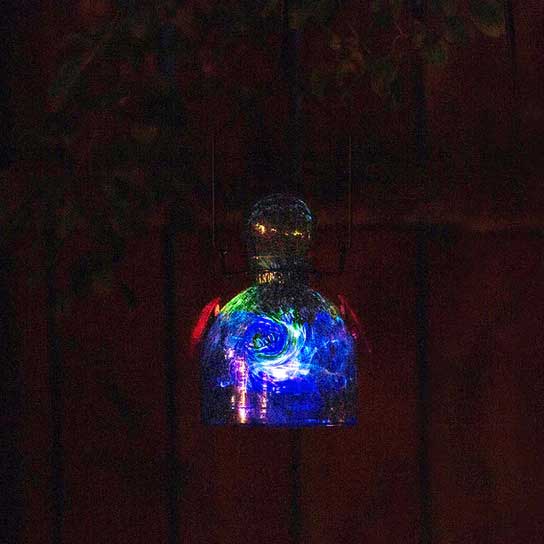 ---
Green/Blue LunaLite Bell Hummingbird Feeder Features:
Lustrous art glass feeder
Top Fill - Easy to fill  
Easy to clean design

Integrated solar LED light module 

Automatic on/off operation

Luminous bright white LED

Dimensions: 4.33 inches x 4.33 inches x 6.50 inches

---
Price: $49.99