Hummingbird Feeder
Window Kit

HG1005
The Hummingbird Window Kit includes everything you need to start attracting, feeding and enjoying hummingbirds right from your window!
Includes:

The Dr. JB's hummingbird feeder which is said to be the best hummingbird feeder ever!
Suction Cup Window Hanger
The "Nectar Protector" ant moat to keep those pesky ants away.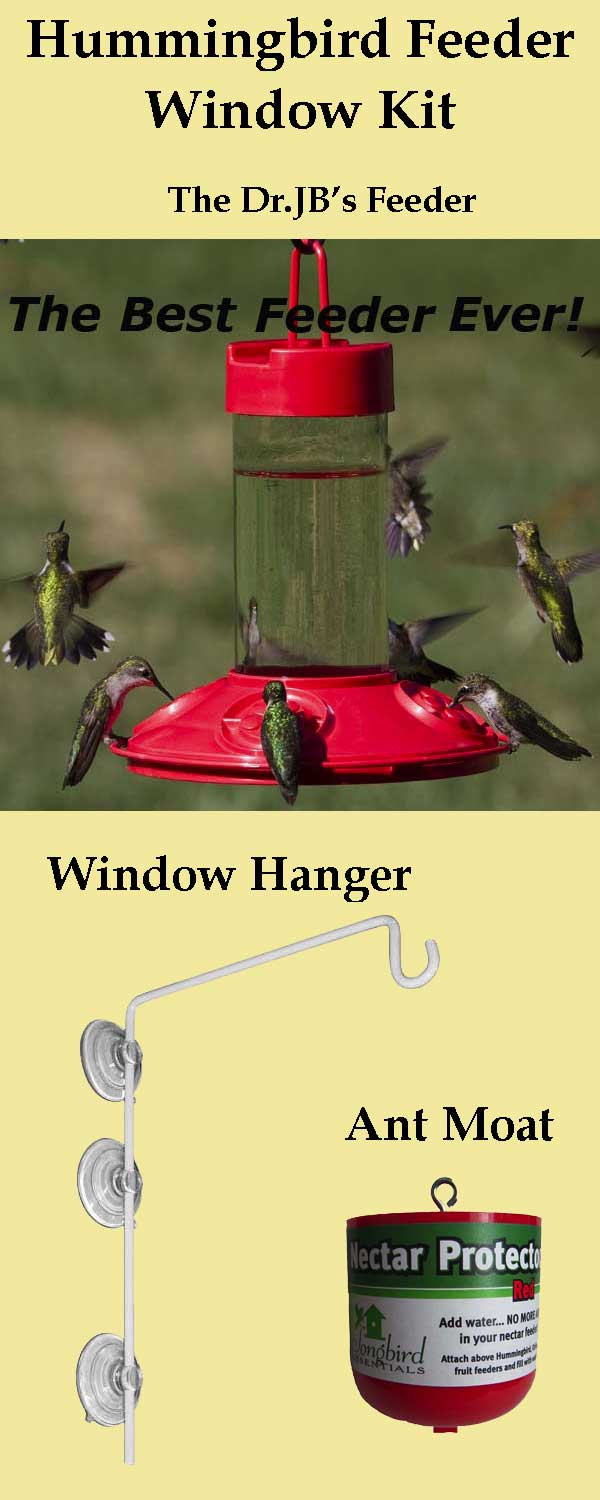 Makes a Great Gift!
Separate Purchase Price is $47.00
Kit Price: $44.99
My Review of the Dr.JB's Feeder.
---
Fast Shipping!

Most orders leave our warehouse within 1 to 2 business days!

---