COVID-19 ALERT: Unfortunately, stock of many items at our distributor is on backorder due to the pandemic and manufacturing issues. Their stock changes from day to day even hour to hour, so it is almost impossible to keep up with it. As a result, you may get a notification that your order is on backorder for a short time. We are very sorry for the inconvenience and thank you for your patience.
Stay safe and thank you for your patience and choosing
The Hummingbird Guide.
Hummingbird Migration
Spring 2019

Follow the Hummingbird Spring Migration Here!
 Our Hummingbird Migration Map 2020
Is Now Up!
---
---
Give them a helping hand when they arrive with our "Hummer Helper Nesting Material Kit"!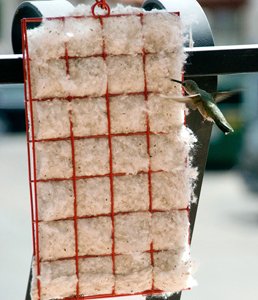 ---
Do You Want to Attract More Hummingbirds...........
          Hang more feeders!
My #1 Recommended......
                                  The Dr. JB's Hummingbird Feeder!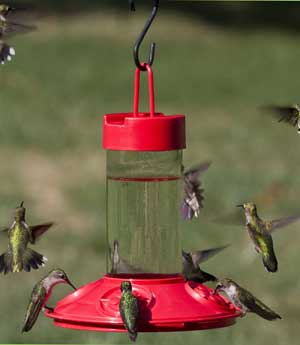 Our Brand New Hummingbird Migration Tracker App Is Available Now!


Submit Your Sightings




Right From Your Smartphone!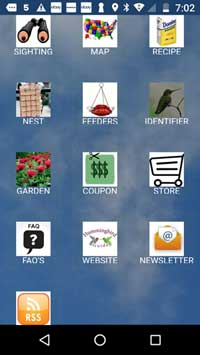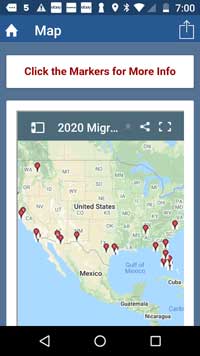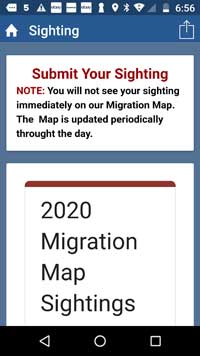 ---
---
HUMMINGBIRD MIGRATION MAP SPRING 2019
Click the markers in your area on the map to get an estimate of when the hummingbirds will return to your area! 
---
Tip: Zoom in and out using the "Zoom Icon"

in the upper left corner to separate (give space around the markers) then click the markers to see the date, location and species. You can also drag the map around to zoom into a particular area.
---
We thank you for submitting your sighting and participating in the tracking of the Hummingbird Migration Spring 2019 .
Please share this page with your family and friends. The more submissions that we receive, the more data is collected to help us all to determine when our hummingbirds will arrive each Spring.

See the previous years sightings to help estimate the arrival of the hummingbirds in your area.


Spring Migration Map 2018
Spring Migration Map 2017
Spring Migration Map 2016
Spring Migration Map 2015
Spring Migration Map 2014
Spring Migration Map 2013
Spring Migration Map 2012
Spring Migration Map 2011


---
Hummingbird Migration Spring 2019
---