Jubilee Hummingbird Feeder
Jubilee
Hummingbird Feeder
32 oz
CLASSIC33

This Jubilee Hummingbird Feeder features a glass bottle and a brushed copper base with a large 32 ounce capacity.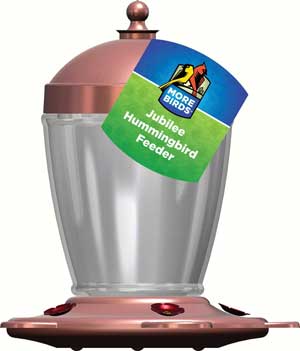 Jubilee Hummingbird Feeder Features:
Glass bottle with brushed copper top and base.

Add elegance to your yard.
Wide mouth bottle is easy to fill and clean.
Large 32 oz. capacity ensures plenty of nectar for hungry hummingbirds.
Price: $41.99

Fast Shipping!

Most orders leave our warehouse within 1 to 2 business days!

---