OPEN!



Our Store is now OPEN again! 
For those of you who are first time visitors to our website, our store was temporarily closed due to COVID-19.
Stay safe and thank you for your patience and choosing
The Hummingbird Guide.
Lynn Lambert
by Lynn Lambert
(Twin Lakes, Bridgeport, CA)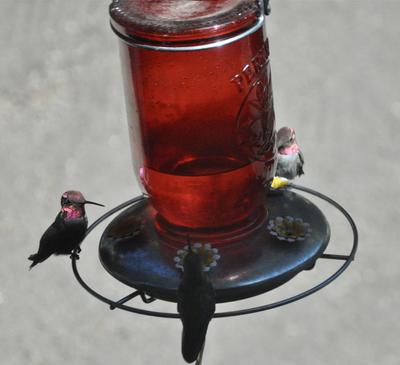 My sweeties for summer
Visiting in Annett's Mono Village, Bridgeport, CA for the summer. We put out feeders and have had so many hummers. My best guess is Anna's Hummingbirds and Rufous Hummingbirds. I love this picture.
Join in and write your own page! It's easy to do. How? Simply click here to return to Your Hummingbird Photos.