COVID-19 ALERT: Unfortunately, stock of many items at our distributor is on backorder due to the pandemic and manufacturing issues. Their stock changes from day to day even hour to hour, so it is almost impossible to keep up with it. As a result, you may get a notification that your order is on backorder for a short time. We are very sorry for the inconvenience and thank you for your patience.
Stay safe and thank you for your patience and choosing
The Hummingbird Guide.
5 Inch Ceiling Hook

HKRYSE5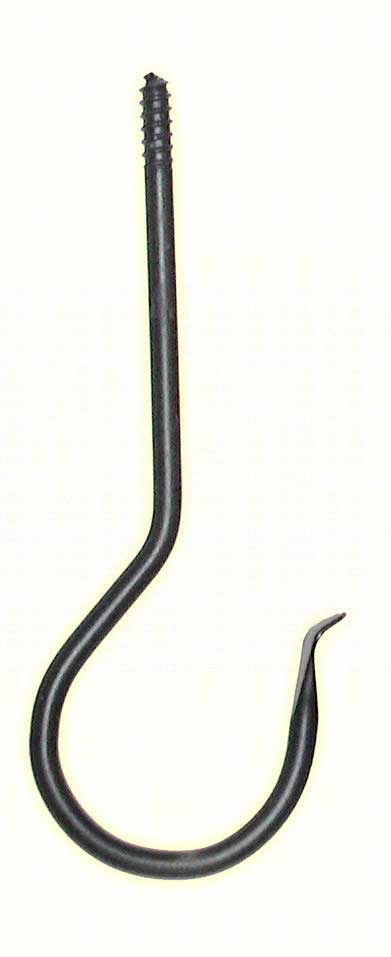 5 Inch Ceiling Hook
Convert Your Hummingbird Feeder to a Window Feeder!
Screw this hook into the overhang of your house
Use an Extension Hook (If necessary) 
Hang an Ant Moat (Recommended)
Hang your feeder  
Now You have a Window Hummingbird Feeder!
Features:
Ceiling hook with flared end is made of durable black powder coated steel

Perfect for hanging your favorite hummingbird feeder

Versatile hanger works in almost any indoor or outdoor setting

When hung securely this hook will hold up to 25 Lbs

5 inch long hook is threaded on one end of unit allowing it to easily screw into almost any surface
Price: $5.99
---
Fast Shipping!

Most orders leave our warehouse within 1 to 2 business days!

---
5 Inch Ceiling Hook
---